Information for Investors
Stelco is one of Canada's leading integrated steel companies. It conducts its operations out of two facilities located in Hamilton and in Nanticoke Ontario. These operations produce high quality value-added hot rolled, cold rolled, coated sheet steel products used in the construction, automotive and energy industries across Canada and the United States. Stelco Holdings Inc. is listed on the TSX under the symbol "STLC".
Next Investor Update:
Thursday, February 22, 2018 at 9:00 a.m. ET:
Fourth-Quarter and Full-Year 2017 Earnings Release and Conference Call
Click here to join live webcast
Featured Story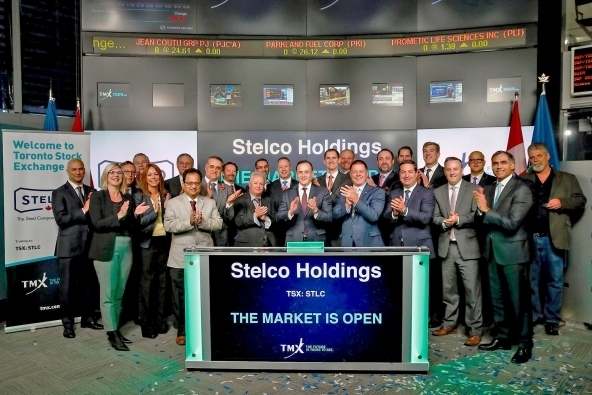 Stelco Holdings Inc., (TSX: STLC), a low cost, integrated and independent steelmaker with one of the newest and most technologically advanced integrated steelmaking facilities in North America, today announced that it plans to release its fourth quarter and year-end 2017 financial results on Wednesday, February 21, 2018, after the close of the market.
02/15/2018