About Our Facilities
Powered by Canadian craftsmanship, Stelco's operations in Hamilton and Nanticoke reflect the strength of each community. Fully integrated, these industry-leading facilities are among the most safe, environmentally progressive, and productive steel plants in the world. Together, more than 2,200 innovative and dedicated employees work to produce over two million tons of high-quality steel products each year, building the success of customers and sectors across North America.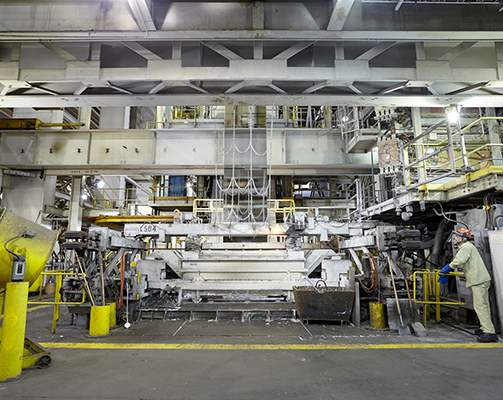 Hamilton Works
Stelco's Hamilton Works is driven by innovation. Commissioned in 1905 at Hamilton Harbour, Hamilton Works has evolved with the steel industry and its customers by developing and applying the sector's most modern technology and practices. Home to one of North America's premier zinc-coating lines, Hamilton Works' skilled employees produce world-leading galvanized and galvannealed sheet steel that serves important Canadian sectors such as the automotive, agriculture and infrastructure industries. The 18-storey Z-Line is a world leader that annually produces 470,000 tons of product with excellent surface quality, corrosion resistance and formability.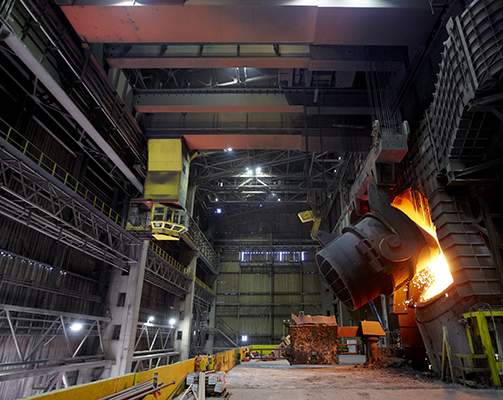 Lake Erie Works
Stelco's Lake Erie Works has been at the forefront of North America's steel industry since it was built in 1980. Located centrally on the north shore of Lake Erie, it is one of the continent's most modern and capable steel facilities. It is also the newest greenfield integrated steel making facility, and it serves as an industry flagship of productivity and environmental innovation. The skilled employees who drive the success of this leading-edge operation work in an environment which has benefited from $600 million in investments and upgrades since 2000. In addition to providing primary products for value-added finishing at Hamilton Works, Lake Erie Works effectively and reliably integrates Stelco products into customer supply chains for just- in-time delivery.